The DataMesh Team has created a new iteration version for the Director. Director version 3.2 upgrades the editing functions to optimizes the MR expression, making it more intuitive and diversified. In addition, adding functions of scatter types, section and upload of graphics and videos, to develop a stronger sense of perspective and enhance the richness of the content. The adoption of new function has finished for the playback.
Editing Function
We have made new adjustments to the functions of the Director, upgraded the function of scatter, section, upload of graphics and videos, and notification. Users can observe the internal structure of the 3D model from every angle. Due to the new explanation with graphics or videos, the MR expression becomes more effective to the viewers, especially in training, guidance and sales support.
The internal structure through the section 
Starting from Director 3.2 version, users can operate the function of section in real time with the simplest way. The section point could be put on any part of the model through moving, dragging and rotating the section frame. Moreover, the eight 3D cube icons are provided on the right side of the page, which changes the direction with the 3D model. Users can quickly and intuitively select the preset section function, making it easier and more direct.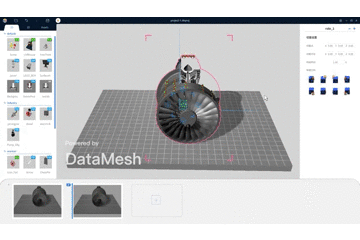 More selection on the Scatter type
Added two more scatter types, 'Exploded' and 'Axial'. The axial type allows users to select the direction of the axial, to left, right, upward, forward or backward. 'One-click way' scatters the 3D model, leading to an intuitive expression of the MR.Stronger explanation with Text & Video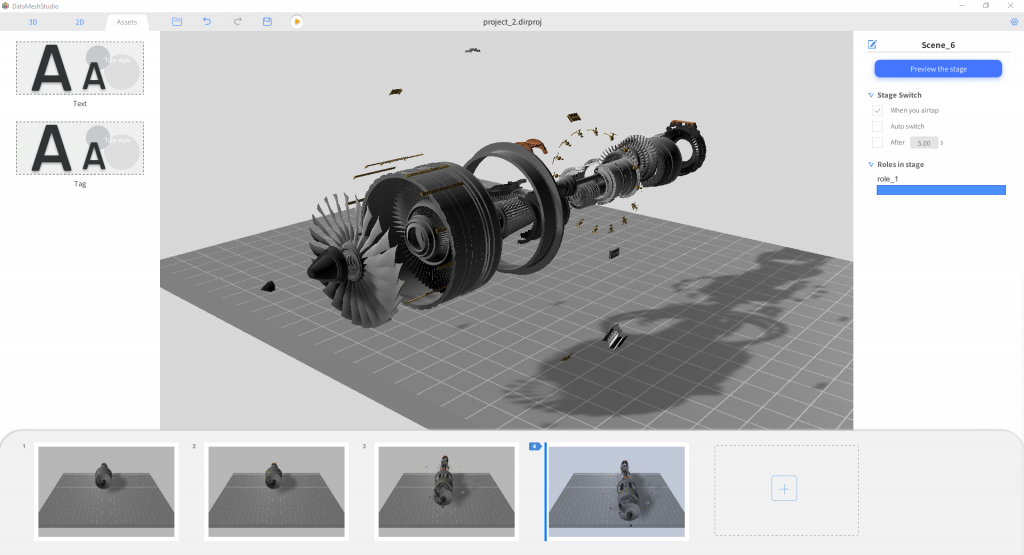 Stronger explanation with Text&Video
The 2D resources are available to be uploaded from version 3.2, including graphics and videos, etc. Simply uploading them with 'one click' enhances the richness of the content, making the explanation way easier and more direct. Upgrade the details of text box through adding word size, color and alignment. The personalized design makes the appearance more expressive and enhances the user experience. Moreover, new notification function will provide users the first-hand information of Director.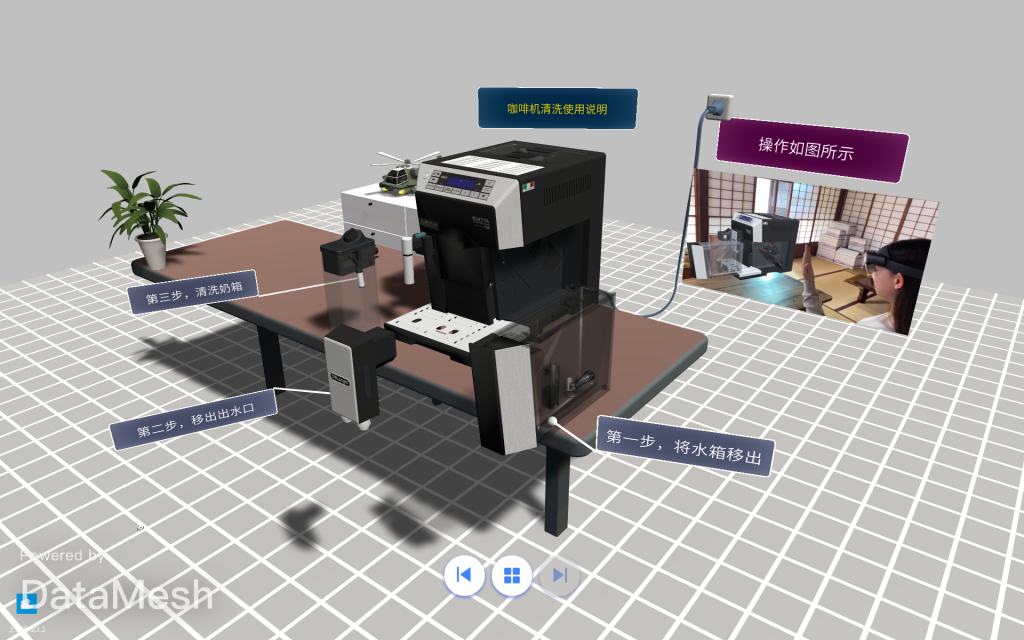 HoloLens 2 and iOS playback
The new version upgrades the playback for adapting to the new functions, and supports different hardware platforms, including HoloLens 2.
HoloLens 2 user could download DataMesh Player in the Microsoft Store. DataMesh Player has been released on the Apple App Store (Please search 'DataMesh Player' in the App Store or click to visit
https://apps.apple.com/tt/app/datamesh-player/id1470934608 ).
Learn more about DataMesh Director: service@datamesh.com
Configuration Requirement
DataMesh Director 3.2 Version configuration requirements are as follows: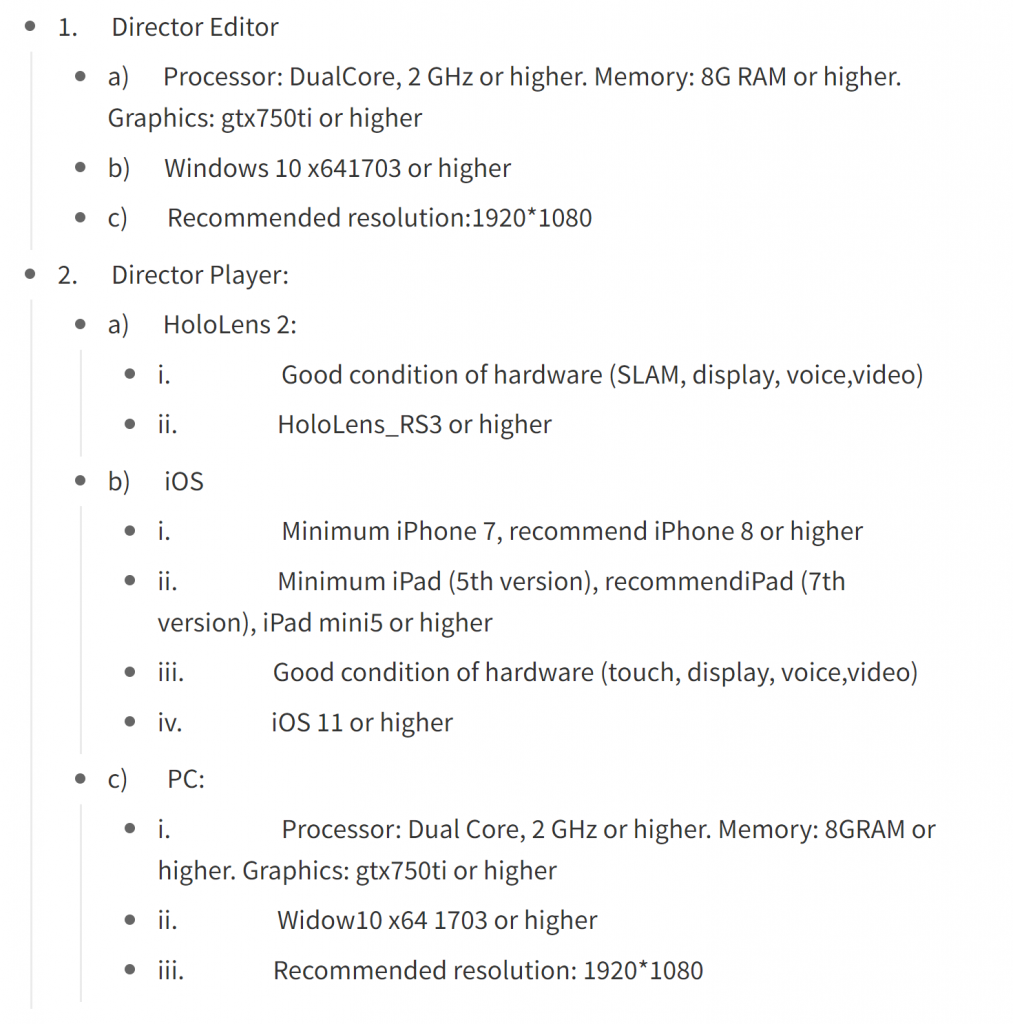 Please note: Starting with version 3.2, Director will remove HoloLens 1 support. The future version will focus on HoloLens 2 and other next-generation AR Glasses.