NTT DOCOMO started to sell DataMesh Director to enterprise customers from January 31, 2022, as a collaborative solution for 5G in Japan. The solution was selected as the Most Valuable Solution Award winner in the "docomo 5G DX AWARDS® 2021".
Its main feature is that users can create Digital Twin + XR content (AR/MR content) as quickly as editing PowerPoint, and project it in conjunction with real space with just one click.
Especially in the construction and manufacturing industries, the introduction of XR promises to give team members an instant, common visual understanding of work schedules and status. By eliminating the added cost of complex XR programming requirements and reducing the lengthy time for XR customization implementations, DataMesh Director makes it possible for XR solutions to be used daily within the enterprise.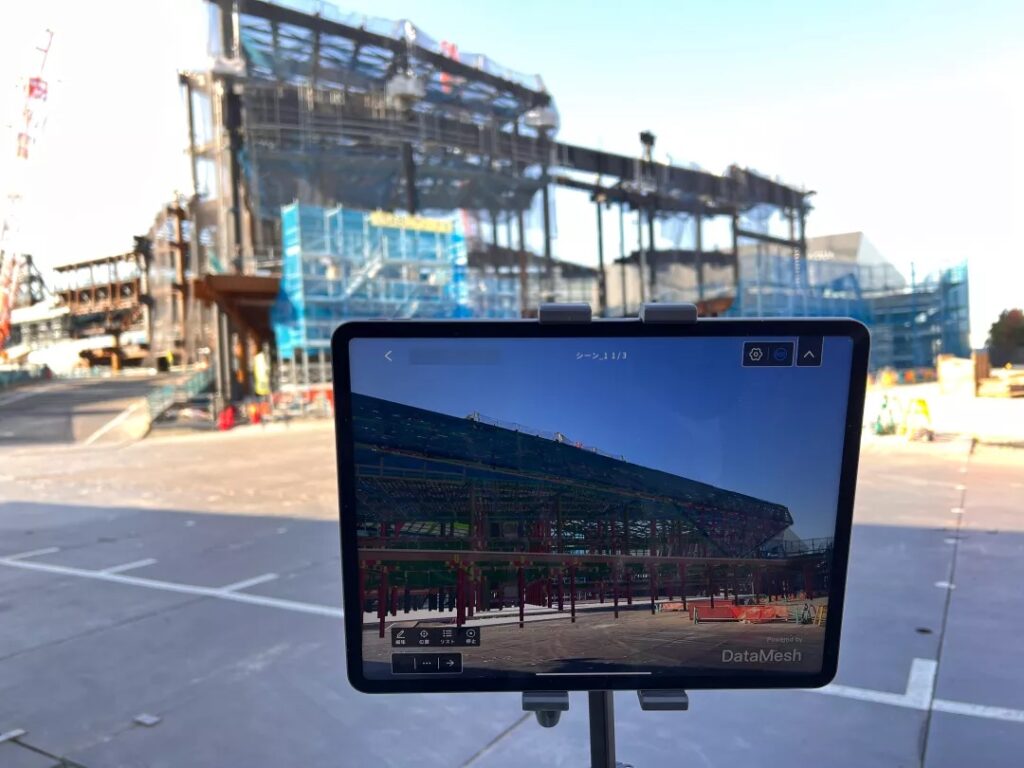 A specific example of the effect of the solution's introduction is the improvement of construction efficiency and reduction of project management costs in the construction industry. With DataMesh Director, this complex approach, which once required repeated confirmation of design drawings for construction management, is now eliminated, accelerating the common understanding of work procedures by all parties involved through the sharing of stereoscopic projections of real space. Even some examples show that the total project duration has been reduced by 60-70% by preventing errors and reducing rework.
DOCOMO will provide DataMesh Director in conjunction with 5G, which enables stable transmission of XR content to tablets, smart glasses, and other devices through high-bandwidth, low-latency communications. 5G makes it possible for all parties to agree on work information anytime and anywhere.
DOCOMO will continue to contribute to creating new value and solving social problems by providing products, technologies, and services that utilize 5G networks, including this solution, in an effort to make customers' lives more convenient and fulfilling.
Xiaoqi Wang, Managing Director of DataMesh Japan
The in-depth cooperation with NTT DOCOMO, the number one mobile operator in Japan, will further expand the reach of DataMesh Digital Twin products in the Japanese market. Combined with DOCOMO's 5G network and nationwide sales channels for commercial customers, DataMesh Director is expected to provide powerful support for frontline digital transformation for more Japanese enterprises. We plan to further expand our market share with DOCOMO in traditional industries such as manufacturing and construction in the short term.

We look forward to combining DOCOMO's infrastructure, big data, and other assets to jointly create an industrial metaverse service that fits the Japanese market in the future.