DataMesh Director 5.4 offers a variety of new features and major enhancements to help users create and manage digital twin resources more quickly and easily, with an optimized user experience. Meanwhile, at this exciting moment, we are presenting the brand-new icons of the DataMesh Director family.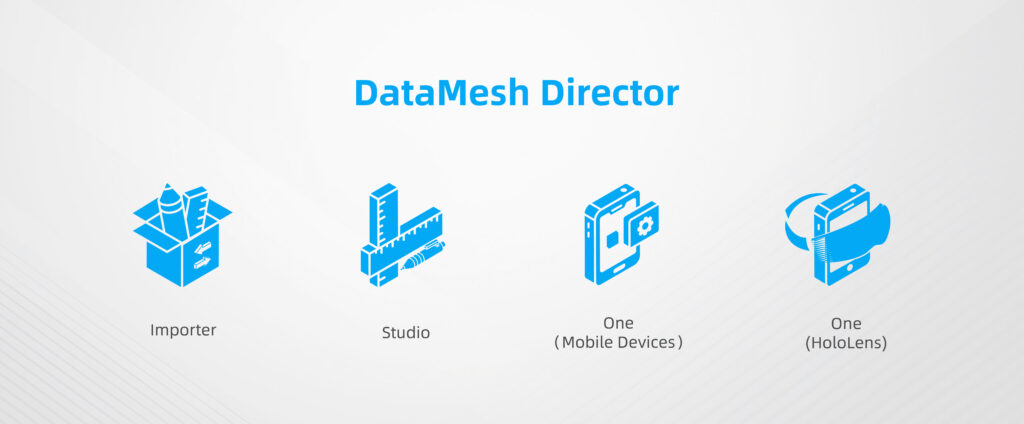 New features of DataMesh Studio
NEW pane of the "Resources" library and "Roles" now supports users to adjust the size of the area freely, by clicking and dragging the slider.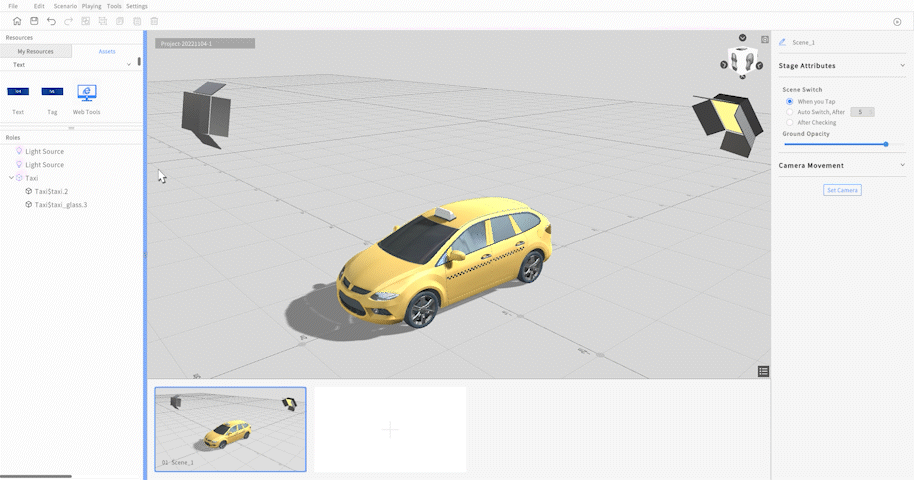 NEW search function in the "Resources" library has been added. With the new file type filter, users can find resources more quickly.
NEW toolbar that features a set of buttons including Home, Save, Undo, and Redo has been added in the upper left corner. Moreover, new capabilities include Group, Ungroup, Copy, Paste, and Delete.
NEW "Group" function allows users to group multiple selected roles. Users can create a name for the group, adjust its position and rotate it, in short, using the group as a role.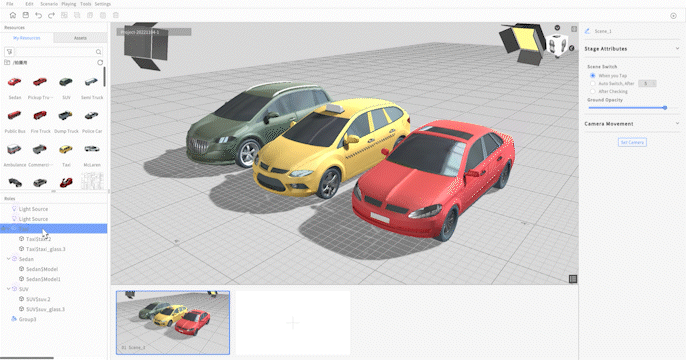 NEW "Light Source" gadget enables users to add light sources to a scene, supporting the configuration of attributes including light intensity, color, and light range. Two light sources are added by default when a scenario is created in DataMesh Director 5.4. Users can then modify the light sources based on their needs afterwards. When a scene is being played, the light source models are automatically hidden.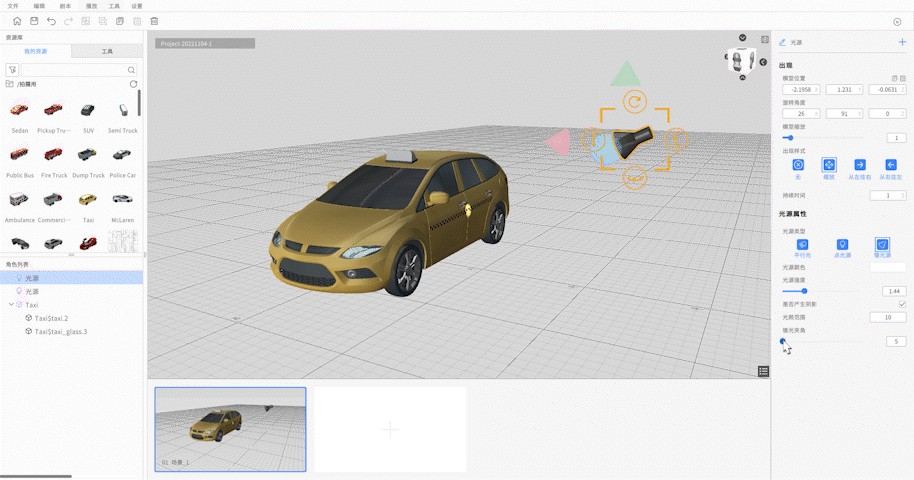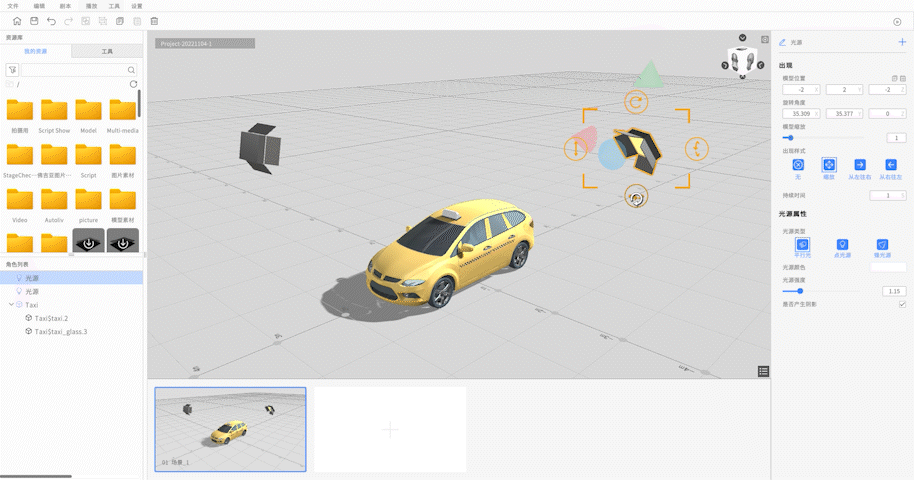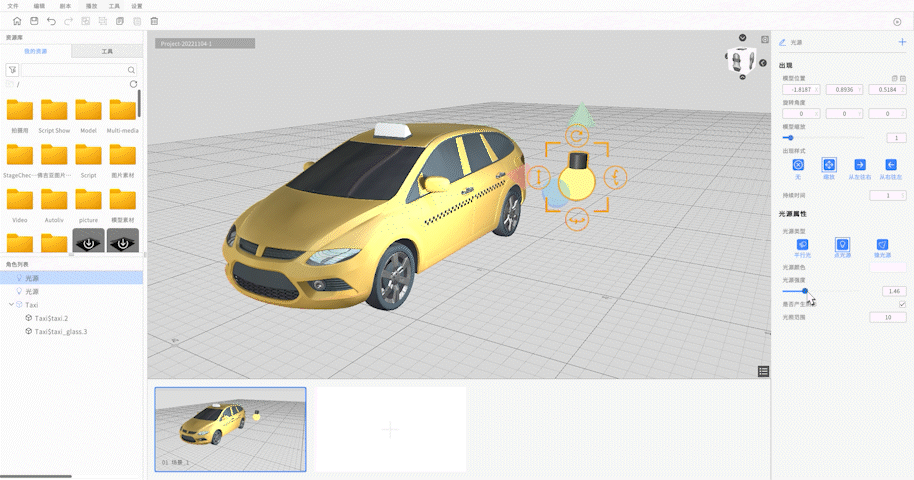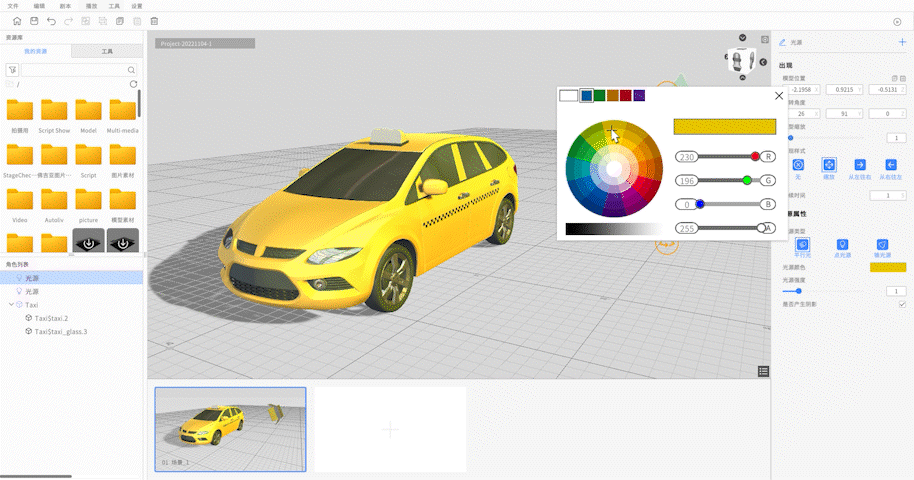 New features of DataMesh One
NEW support for the Azure Spatial Anchor function for the positioning of a scenario. Once configured, the positioning of a scenario is set up and remains effective until further changes are made.*
NEW support for scanning a QR code to view 3D resources quickly. The button is in the upper right corner.
The ability to operate 2D resources in scenarios has been enhanced, with new supports including full screen, pause, mute, fast forward, rewind, and pin a 2D resource on top.
The operation panel has been redesigned to improve functionality and users' efficiency.
Bug fixes and other operational experience optimization.
New features of DataMesh Importer
NEW support for the quick view of models. By dragging a model file onto the Importer icon, users can view the models immediately.
NEW "Operating Parameters" pane to display key parameters such as memory usage, DrawCall, Batches, and FPS.
Bug fixes and other operational experience optimization.
Tips
1. Third-party login is not yet supported on macOS devices.
2. DataMesh One 5.3.3 and earlier versions do not support opening a scenario created by Studio 5.4.
The DataMesh Director 5.4 has been published on all supported platform app stores. Customers who have purchased DataMesh SaaS services can directly upgrade the DataMesh Director client. For any queries, please contact service@datamesh.com.
*Note: The function of spatial anchor requires Microsoft Azure Spatial Anchors services. For the pricing, please visit here.