DataMesh has been selected for Cohort 4 of the 100+ Accelerator amongst the 46 sustainability-focused startups selected, which have all developed unique innovations to address critical sustainability gaps in corporate supply chains.
The award-winning 100+ Accelerator of AB InBev attracted over 1,700 submissions this year, and will be the program's largest cohort since its launch in 2018 to help make progress on the United Nation's Sustainable Development Goals (SDGs) and AB InBev's ambitious goals to advance water stewardship, smart agriculture, circular packaging and climate action.
Each of the Cohort 4 startups will partner with one of the 100+ corporate partners – AB InBev, Coca-Cola, Colgate-Palmolive and Unilever to validate their solution in their supply chain and then scale to make an impact. DataMesh will be piloting with Coca-Cola to create innovative solutions for frontline workers based on DataMesh's Enterprise Metaverse platform FactVerse, particularly driving inclusive growth globally.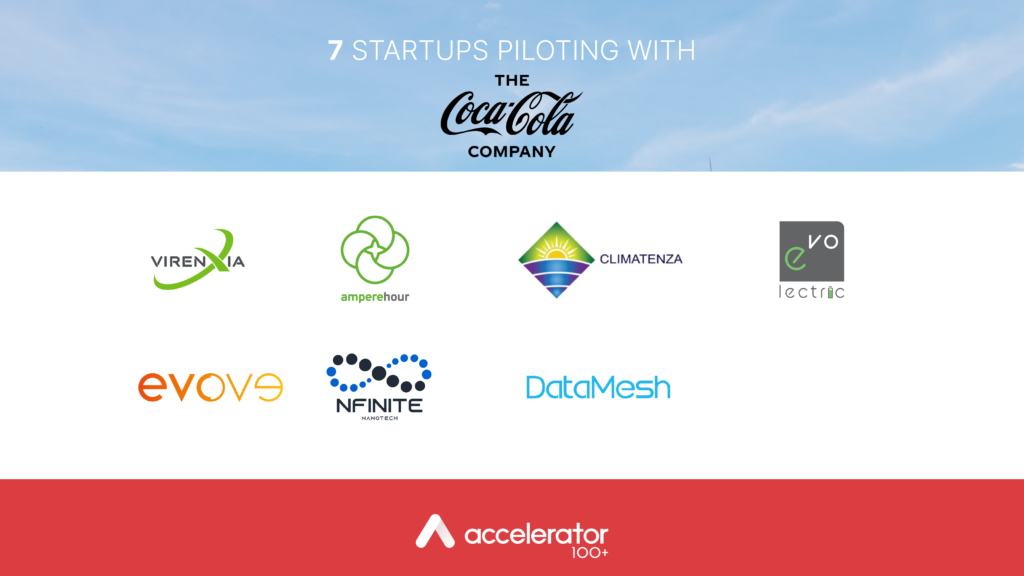 "The 100+ Accelerator is moving faster and dreaming bigger for the future," said Maisie Devine Sherman, Managing Partner and Founder of the 100+ Accelerator. "We are proud to welcome this new group of passionate entrepreneurs who have dedicated their time and work to finding innovative solutions, products and technology to address the world's most urgent sustainability challenges."
"DataMesh has been committed to empowering ordinary people and the community since the first day," said Jie Li, Founder and CEO of DataMesh. "We are excited about piloting with 100+ Accelerator to help address the sustainability challenges and introduce new technologies and fresh ideas to the front line, by democratizing and making the digital twin and XR technologies more accessible."
The 100+ Accelerator provides six months of remote programming and training to accelerate the collaboration and growth of cohort companies in addition to a pilot or alliance with partner companies. DataMesh and all participants will receive support from a global team champion, access to mentor networks and up to $100,000 toward pilot execution, eventually graduating to a larger commercial contract and strong relationship with one or more of the partner companies.