Driving Creation and Management Efficiency through Digital Twin-Based Generative AI
Aug 17, Beijing — DataMesh is proud to unveil FactVerse AI. This groundbreaking tool is the newest innovation from FactVerse, DataMesh's enterprise metaverse platform, designed to democratize digital twins. By harnessing the power of generative AI tools and GPT technology, FactVerse AI seeks to significantly enhance the efficiency of digital twin content creation. This empowers businesses to operate and manage more intelligently, delivering an unparalleled digital twin experience.
FactVerse AI, an AIGC tool built in FactVerse, addresses AIGC-related tasks tailored for enterprise-level needs, facilitating organizations in rapidly developing digital twins and comprehensive enterprise metaverse environments.
Considering the widespread appeal of ChatGPT, the role of generative AI technology in influencing digital twin innovations is clear. In this context, the multi-modal functionalities powered by LLM emerge as foundational engines for constructing the enterprise metaverse. FactVerse AI incorporates three core components: LLM (the foundational language model), Modifier (fine-tuning the LLM for specific industries or applications), and Agent (FactVerse's multi-modal interactive interface). Collectively, these capabilities of FactVerse AI provide a solution that amplifies business operations and management.
Key Features Include:
Knowledge Base Integration: Enables businesses to seamlessly integrate various types of corporate knowledge documents and data into FactVerse AI's knowledge hub, granting the AI model instant access to real-time, proprietary corporate data.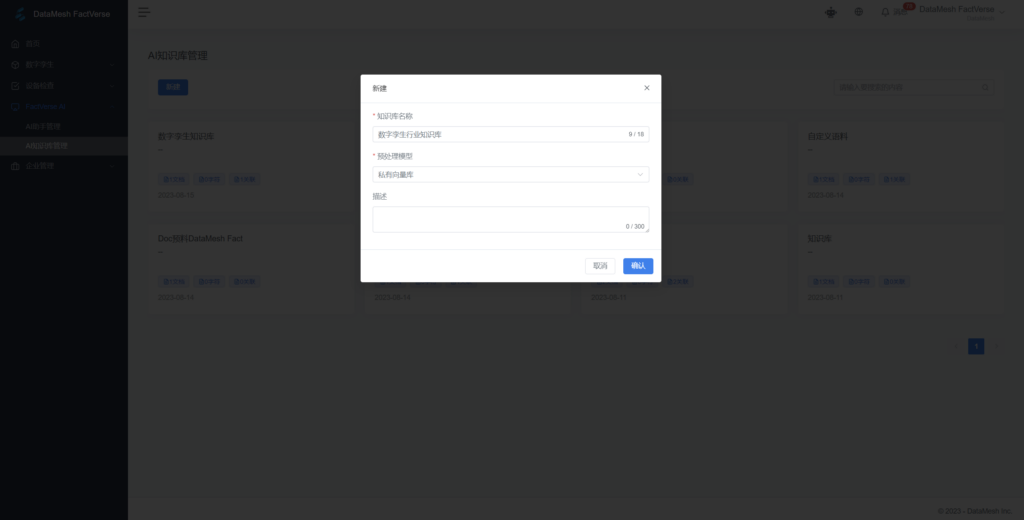 Smart Search and Content Creation: Offers sophisticated search capabilities within the corporate knowledge base. Combined with its content generation capabilities, it ensures rapid access to essential data and subsequent content production.
Adaptable Chatbot Frameworks: Pre-embedded Conversational AI/Virtual Agent/Chatbot templates allow for the customization of AI assistants, aligning them with varied operational roles, fostering efficient collaboration.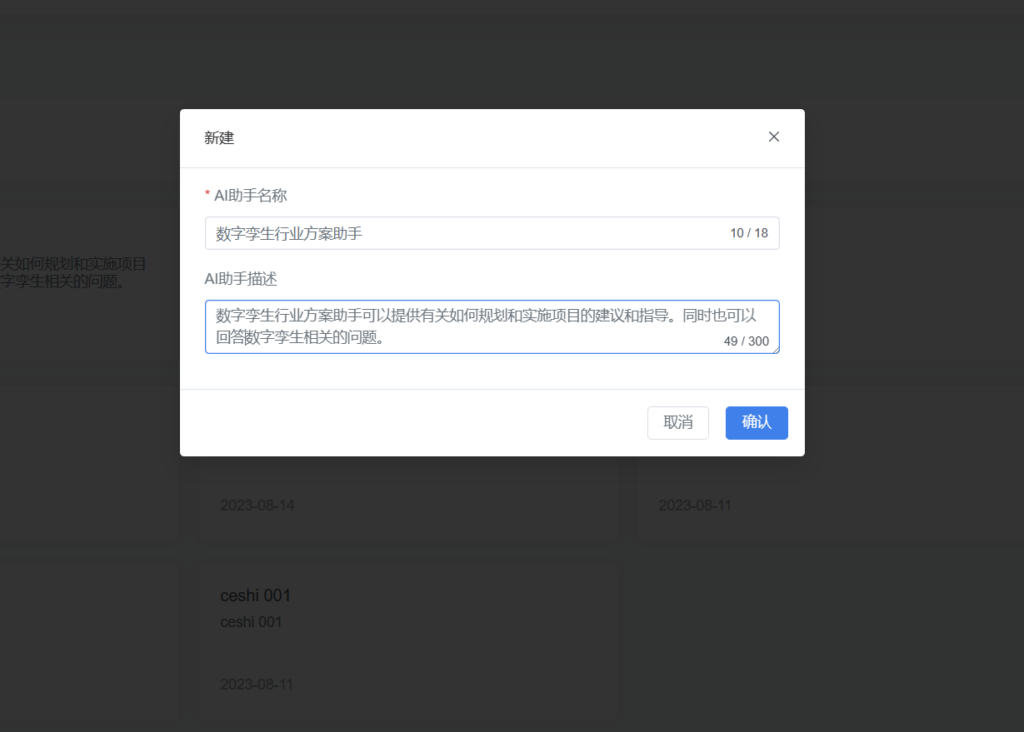 Industry-Specific Knowledge: FactVerse AI support implement of GPT-like AI models to provide customized content creation and processing tools, tailored to capture the intricacies of specific industries or user profiles.
Translation and Voice Capabilities: Offers extensive multi-language translation tools and voice synthesis, enhancing cross-lingual communication and content generation.
Real-time Data Access: Enables instant interfacing with existing corporate data systems, drawing real-time data (such as production data or monitoring data) into digital twin scenarios for enhanced monitoring and management.
In its current iteration, FactVerse AI has been seamlessly integrated into the DataMesh FactVerse cloud platform, making it readily available for enterprises. Organizations are now equipped to leverage this product for the development of proprietary corporate knowledge bases and the strategic deployment of AI assistants. The versatility to introduce a range of AI assistants tailored for varied tasks – from data analytics and market research to bid document drafting – redefines the landscape of operational efficiency. Furthermore, the one-click voice generation capability, complemented by robust multilingual support, sets a new benchmark for modern content creation efficiency.
For more information about FactVerse AI and product trials, please reach out to us at service@datamesh.com.