Starting today, Synnex (Synnex Technology International Corporation, 聯強國際) will offer DataMesh Director to its customers and resellers in Taiwan.
The outbreak of the COVID-19 epidemic in 2020 has accelerated enterprises' demand for augmented reality and mixed reality (MR) applications. DataMesh Director helps customers quickly build digital twin content with no technical background and remote collaborate with the content beyond geographical limitations, allowing Synnex to provide more complete industry solutions in software and hardware integration. The solution will help enterprises transform from a "product business" model to a "product + service business" model in the post-epidemic era.
According to a report released by ABI (Allied Business Intelligence) in February 2021, the global augmented reality (AR) market will be around US$10 billion in 2020 and is expected to grow to US$140 billion in 2025. The AR market covers AR advertising, content, hardware, software, connectivity, licensing, platforms, etc., with industrial applications dominating the enterprise commercial AR applications.
DataMesh is a high-tech product company that builds digital platforms and software tools based on MR+AI technology. With customers in China, Japan, Southeast Asia, and North America, DataMesh helps companies centralize product data with its Digital Twin platform. The digital twin apps enable them digitally transform and improve their workforce's overall efficiency. Many international customers currently use DataMesh Director for remote collaboration, education and training, marketing, planning, maintenance and inspection, and after-sales support.
Take remote collaboration service as an example: it has been used by BELLSYSTEM24 for the after-sales service system of products. In terms of maintenance inspection, the company cooperated with Fujitsu to connect IoT and internal data to provide customers with a digital assistant for first-line employees and create an integrated digital work platform. In addition, Japan's Obayashi Corporation used DataMesh Director to import BIM data to accelerate construction process communication and collaboration.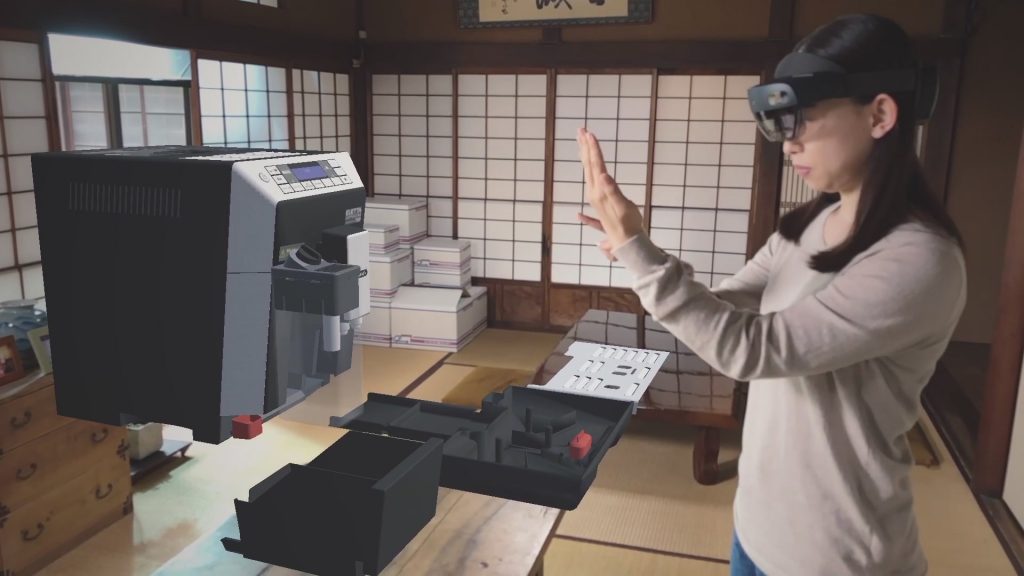 With Microsoft HoloLens 2 and hardware devices such as cell phones and tablets, DataMesh One can be used for spatial positioning to accurately project 3D design models onto complex construction sites, helping the overall construction process to confirm completion.
In addition to Autodesk, Microsoft, and Unity software services, Synnex has introduced DataMesh software tools to integrate with AR/MR hardware such as HoloLens 2 and Google Glass. The solution will meet enterprises' needs with cross-device collaboration support. It is expected to significantly reduce the cost of hardware procurement for enterprises in digital transformation.