Synergism
The Synergism module in FactVerse Services includes event management features, enabling users to conveniently view and manage the progress of collaborative events.
Event management
An event represents an independent collaborative behavior, like the "meeting room" concept in a conference system. Users with corresponding permissions can join events for collaboration through DataMesh One.
You can select Synergism > Event Management in the functional module navigation bar to enter the Event management page. The event management page displays all timely events in the enterprise, supports users to view event details, create new events, delete events, filter, and search for events, etc.

The status of the event:
Inactive: No user is currently participating in the event.

Pending: Users are preparing to enter the event.

Occupied: Users have started to play the scenario in the event.
View event details
In the Event Management page, click the detail button

of the event you want to view, and enter the Event Details page.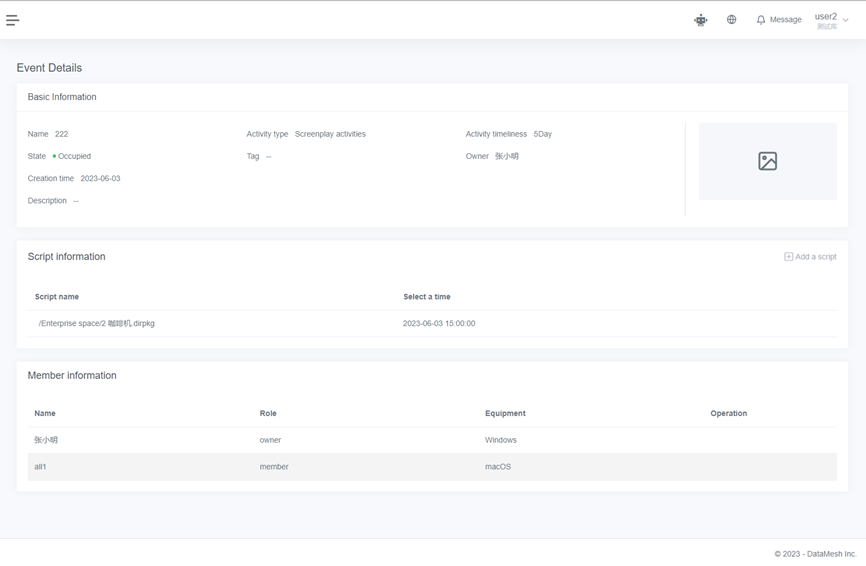 The Event Details page contains the following information:
Basic Information: Basic information such as event name, type, timeliness, and creation time.
Script Information: Scripts associated with the event.
Member Information: The current members participating in the event are displayed in real time in the member list. The creator of this event can switch member roles in the member list and kick out members. Members who are kicked out can still rejoin the event, and the creator can kick them out again.
Create an event
The steps to create an event are as follows:
1. Click the New button on the Event Management page.

2. Fill in the relevant information of the event in the newevent window and click Confirm to complete the creation.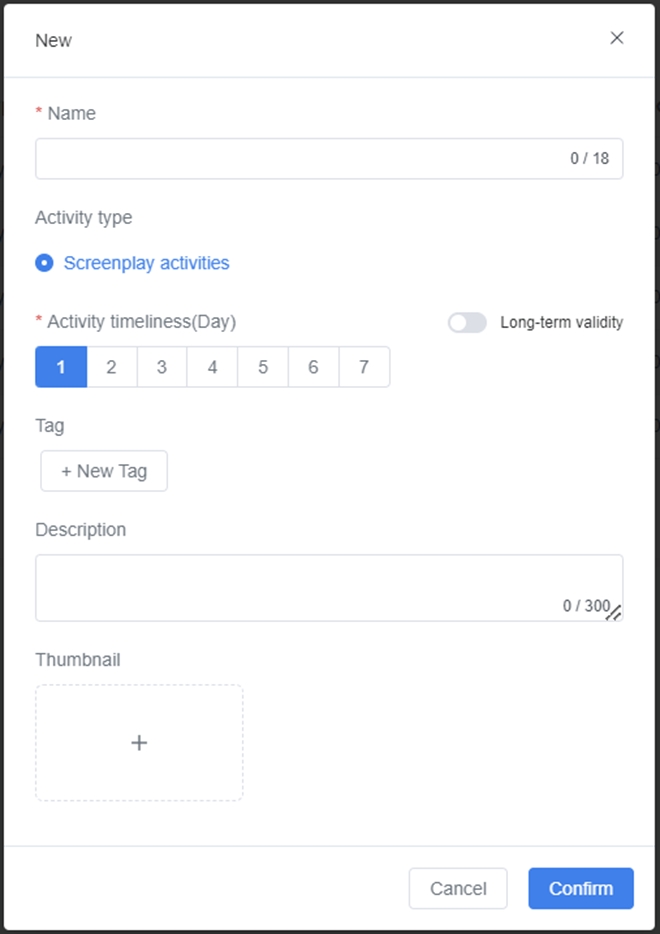 Event information explanation:
Name (Required): The name of the event.
Activity type:

Screenplay activities

(corresponds to the collaborative behavior of sc

enarios

made by DataMesh Studio).

 

Activity timeliness (Day)

(Required): The validity period of the event, 1 day = 24 hours. When the event reaches its validity, the event ends.

 

 

Tag

: Add event tags for classification. The

Tag Management

module in

Enterprise Management

provides tag management functions.

 

 

Thumbnail

: The cover image of the event.

 

 

Description

: Relevant description information of the event.

 
Add a scenario
A newly created event does not have an associated scenario. To play this event, you need to associate a scenario with it.
Note: By default, an event can only associate one scenario.
Steps
1. Open the Event Details page of the event.
2. Click the Add a script button on the Event Details page.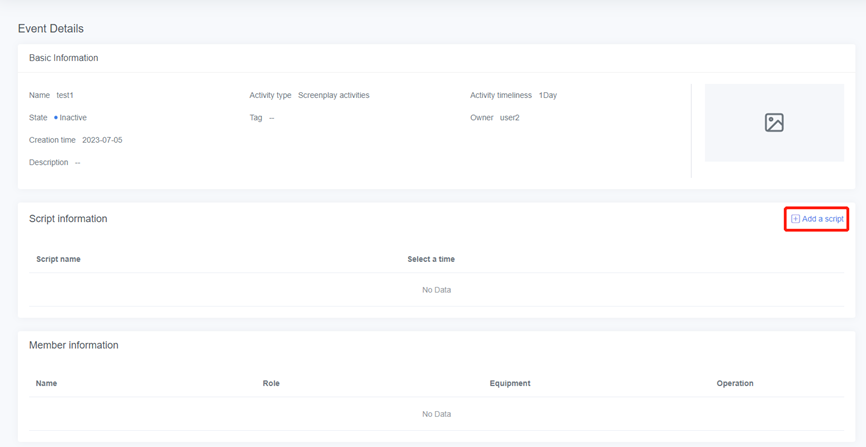 3. Select the scenario you want to add in the opened resource selection window.
Note: You can edit the scenario with DataMesh Studio and upload it to FactVerse Services.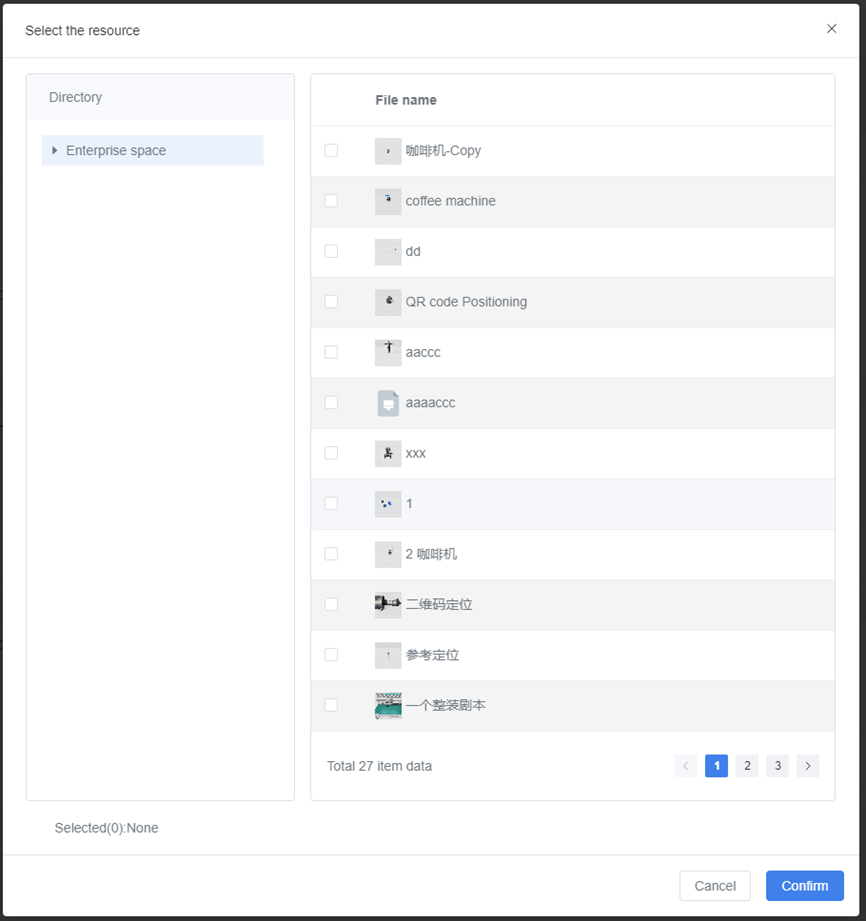 4. Click Confirm to complete the addition of the scenario.