On January 18, 2021, DataMesh strategic partner NCS officially announced the establishment of NEXT Shenzhen Innovation Center (SIC) in China to help enterprise customers accelerate their digital transformation by promoting technology innovation and talent development. Mr. Jie Li, CEO of DataMesh, attended the launch ceremony as the NCS China partner's representative. NCS is a wholly-owned subsidiary of SingTel and a strategic partner of DataMesh.
Venue Introduction
The NEXT Shenzhen Innovation Center is located in the Tian'an Cloud Valley in Longgang District, Shenzhen, and is the first innovation center established by NCS in China. Thinking Studio and Digital Factory, where customers can work closely with NEXT's team of experts to develop digital projects to improve business performance and uncover new growth opportunities.
The complete architectural structure of NEXT Shenzhen Innovation Center was created as a digital twin using DataMesh Director, allowing clients to tour through each space layout and usage function through mixed reality.
Based on the two parties' rich industry experience and excellent technical ecosystem, DataMesh and NCS formally entered into a strategic partnership on November 1, 2020. The partnership allows the two sides to combine technical advantages, share market resources, and work together to create better digital twin solutions for enterprise customers.
The official landing of NEXT Shenzhen Innovation Center also marks another significant progress of the strategic cooperation between DataMesh and NCS. In the future, DataMesh will give full play to its digital twin technology advantages and combine with NCS's accumulated advantages of digital transformation in the Asia-Pacific region. Both parties will work together to explore more digital twin implementation scenarios actively.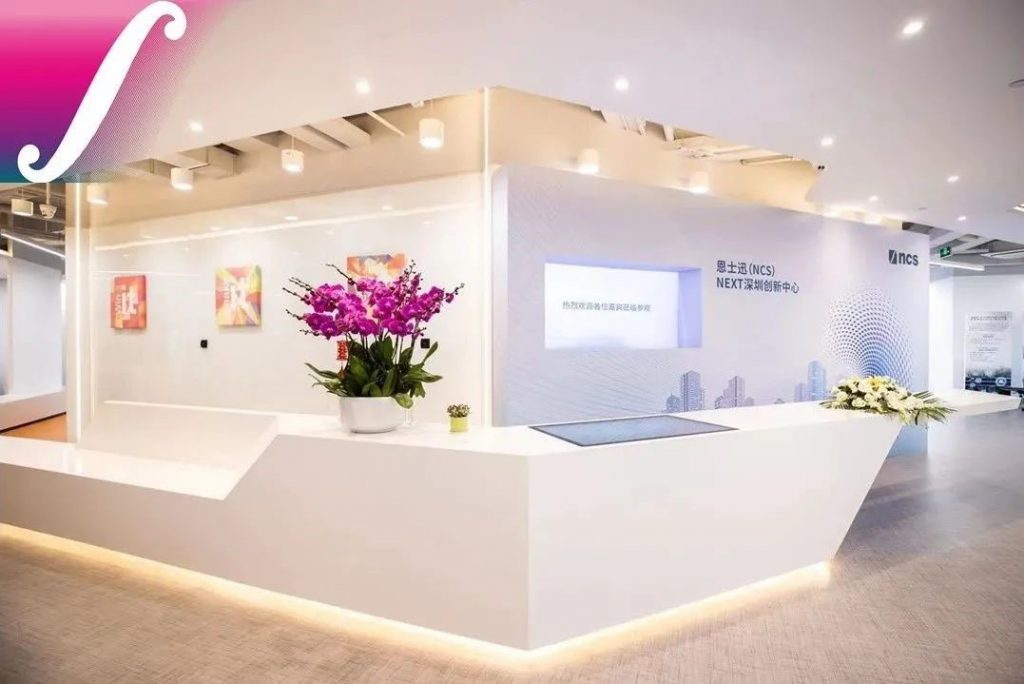 Strategic Cooperation
DataMesh
DataMesh is a high-tech product company that uses MR+AI technology to build a digital twin PaaS platform and SaaS software products. DataMesh focuses on unlocking enterprise data value, building bridges and platforms that connect the virtual and real worlds, and improving frontline employees' efficiency in manufacturing, energy, and professional services.
NCS
NCS Group is a leading information, communications, and technology ICT service provider in the Asia Pacific with a global footprint. Over the past 40 years, NCS has implemented over 3,500 large-scale, critical, multi-platform projects for government and commercial organizations, providing a wide range of competitive, secure and reliable end-to-end IT solutions and services tailored to our clients.