Login
DataMesh FactVerse Services login address:
The login address for private deployment is determined by the address of the enterprise's private deployment server.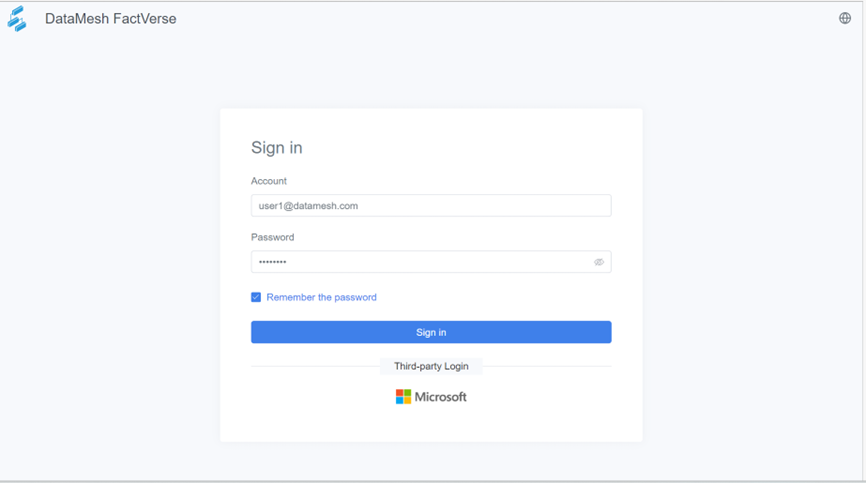 The login interface supports switching languages and servers:
Language: DataMesh FactVerse Services supports switching the page language to Simplified Chinese, English, Japanese, and Traditional Chinese.
Server: DataMesh FactVerse Services allows users to choose the appropriate data storage locations according to their needs, to meet the sensitivity requirements of data storage locations in different countries and regions.
Regular login
You can log in to Data Mesh FactVerse Services using your FactVerse credentials.
Steps
1. Open the FactVerse Services login page.
2. In the login dialog box, enter your account and password.
3. Click Sign in.
Third-party login
Third-party login is a custom option for enterprises that utilizes Microsoft's identity and access management service, Azure Active Directory (Azure AD), to ensure users have enhanced security when accessing FactVerse services.
Steps
1. Open the FactVerse Services login page.
2. Select the language and server.
3. Click on the Microsoft icon for third-party login, then follow the prompts to enter the third-party account password to log in.